Almonds
,

Cereal Flakes

,

Dried Cherries

,

Dried Cranberries

,

and Pumpkin Seeds.

We craft our blended cereal with care because we know you care. Finding the perfect mix of wholesome ingredients and tasty goodness is not easy. But with nuts, seeds, and dried berries, Morning Summit is more than a delicious breakfast cereal. For us, there is no better way to start your day.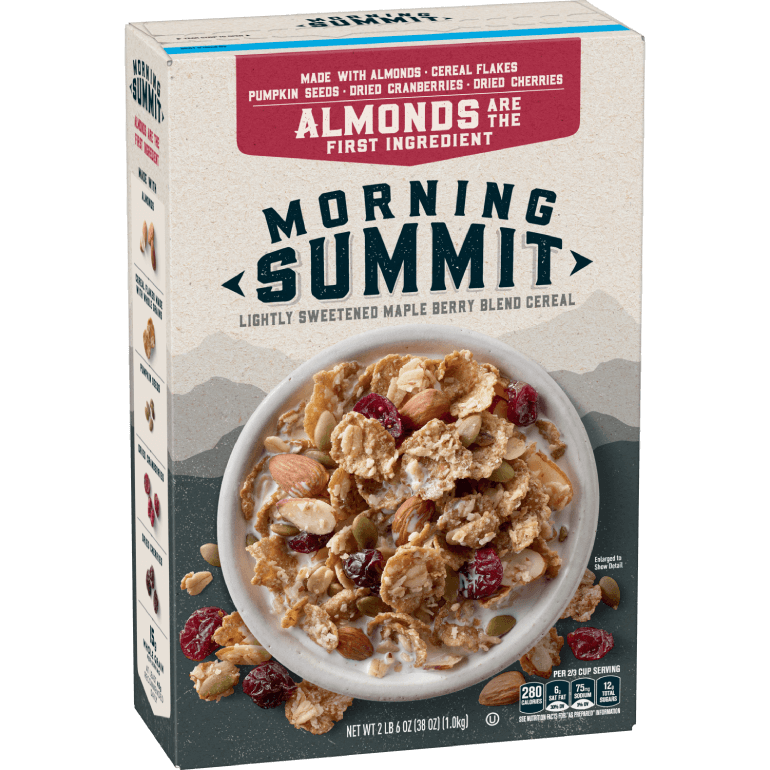 Morning Summit
Maple Berry Blend
Our Maple Berry Blend cereal is carefully crafted in batches using wholesome, well-chosen ingredients. It provides the fuel you need to start your day strong.
Explore Our Cereal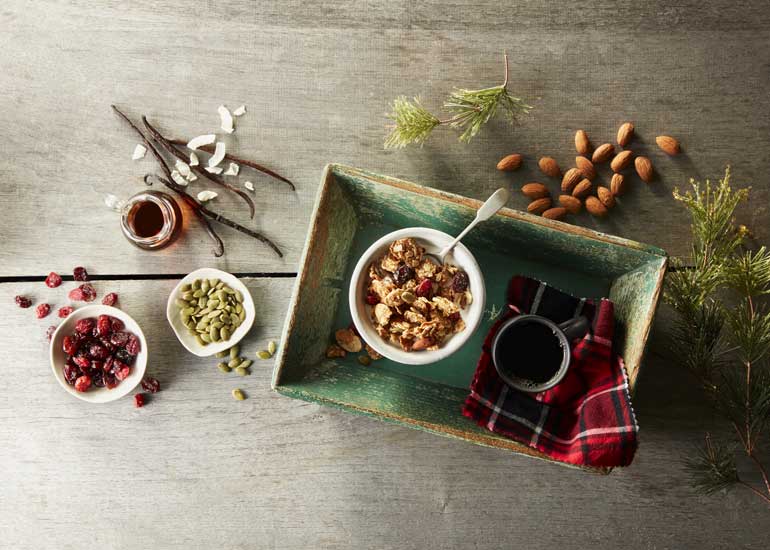 Available at Costco
Please check with your local store.